How To Design
Effective Videos
Sharing high quality video content helps your business capture attention, build trust and engage prospective customers. Learn how to design effective videos in order to transform your business. We're here to help you elevate your video game.
The first question we always ask a client is, "what do you want to achieve with your video?"
This sounds simple, but it's surprising how many commercial videos do not incorporate this basic idea. Defining the objective for your next video will keep you focused, and prevent you from losing yourself in the infinite creative choices you'll encounter along the way.
What is it, exactly, you want people to do after watching your video? Are you looking to improve sales? Are you showcasing a new service or product? Perhaps you are trying to establish leadership in your industry by sharing expert knowledge? Then your objective may be to get more likes and subscribers which eventually turns into sales in one form or another. The right videos help people understand why your team, your perspective or your product is going to make their lives better, so it's worth investing some extra time into your process.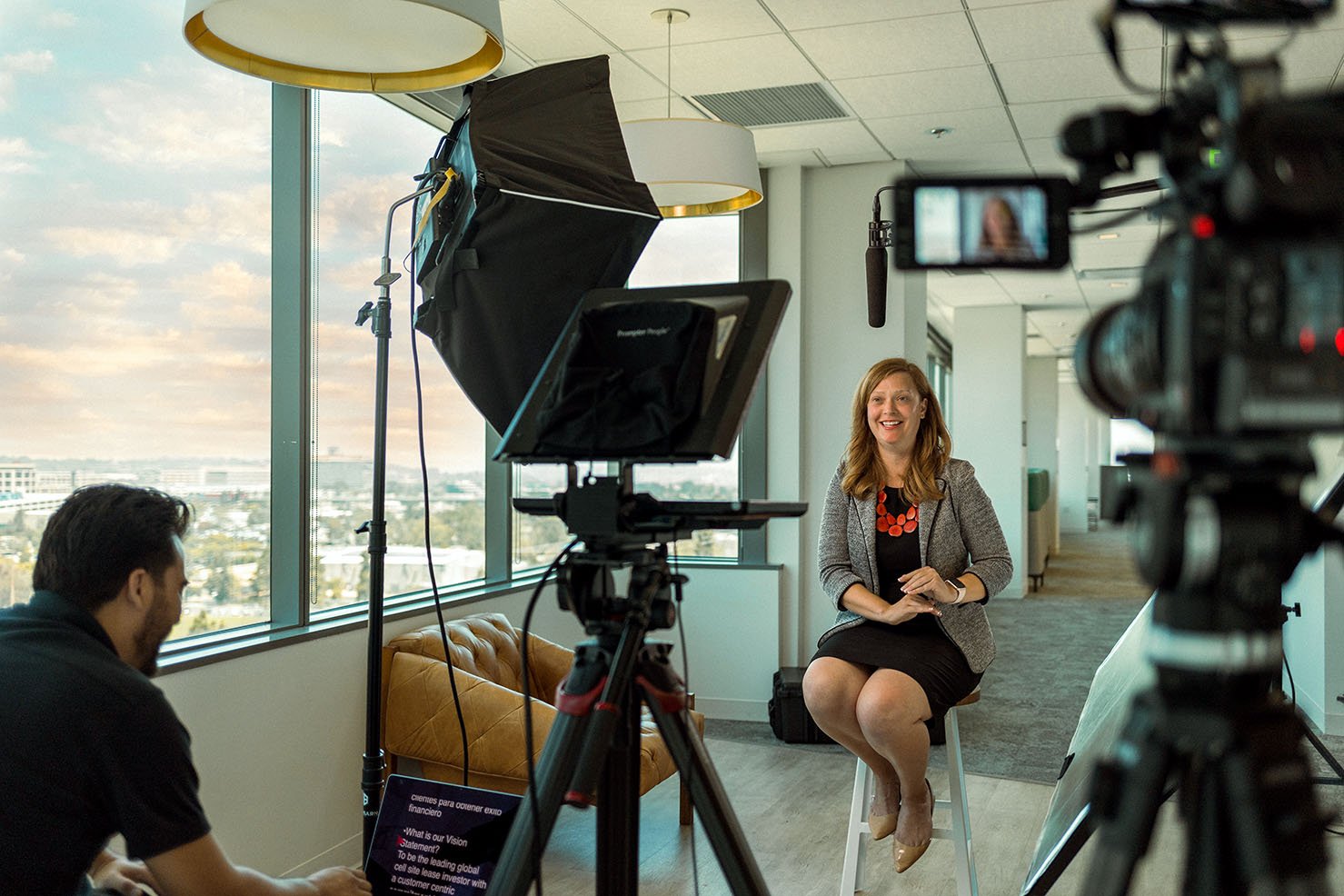 Clear objectives also dictate how hard you push a Call To Action (CTA). Commercials and ads typically drive very clear actions with provided links to landing pages or phone numbers to call, for example. Alternatively, Brand Videos tend to land softly with no big CTA. Being carefully designed around stories, artistic films, or insightful interviews, they connect us to the human side of brands. They allow us to explore the deeper purpose and perspectives that exist within an organization. Branded content can have more mass appeal with a less salesy tone, which is great for building trust and brand loyalty. The right audience will hit that FOLLOW button and you'll be aligned with future customers. 
Well-defined objectives also help you decide how to distribute your video (should you create a paid ad? Create a company website video? Populate your YouTube or social channels?). We often deliver to our clients multiple versions (and durations) of a video so that it feels properly formatted for the various platforms they wish to share it. This maximizes their investment and helps get their message out.
Regardless of what you are selling with your video, you must have a clear idea of who your audience is, along with a clear idea of what you want to achieve. 
If you don't stick to your initial objective you risk losing focus and momentum, and end up with mediocre videos with no clear purpose. Leaving you wondering why your marketing videos have zero effect. The next step is to ask yourself, "what is the key message I want to deliver?" 
Create a hierarchy of your most important messages, then write a script or visual story that drives those ideas home. The more entertaining and visually appealing you make it, the better. Never lose sight of these core ideas, they are the DNA, essentially the basic architecture of your video. You will have creative freedom in later stages to visually build upon your architecture as long as your foundation is solid. It's our recipe for engaging videos.
Video Architecture = Objective + Message + Visuals
Creating effective video content for your business is as technical as it is creative. Most people are better at one or the other, but it requires a balance of both. You may want shortcuts to make better videos so you spend less time troubleshooting errors and solving common video production challenges. We all love shortcuts. While there is no substitute for experience, we hope these tips will help you get better videos, faster. 
A Good Process Guarantees Better Results
If your goal is to create engaging films that speak to people in meaningful ways, make sure your videos are designed with purpose, and formatted for the platform where they will be shared (website, YouTube, TV, LinkedIn, or social). When content is formatted with intention, it fits right in. Your viewers will not be surprised when your content appears, and they'll naturally stay tuned.
At Blue Barn Creative, we enjoy making cinematic films and polished commercials. We strive to create content with technical precision so that everything flows and looks impressive. In order to have a positive impact, we focus on clear messages so the viewer is never confused. We prefer to use clever or funny concepts to entertain so our message gets across to the audience. Strong stories or corporate storytelling videos act as vehicles to transmit emotions and make organizations and people more relatable. These are the techniques we feel work best for our clients and suggest you try them too.
After you've worked out your objectives and messages, write your script or interview questions. Then, plan your shoot accordingly. Create a shot list or storyboard. Make sure you film the best-looking visuals you can and are relevant to your core messages. Learn more about lighting, camera movement and composition. Cinematography is an art unto itself and the more you know, the better your films get. Here is a great article on Cinematic Language.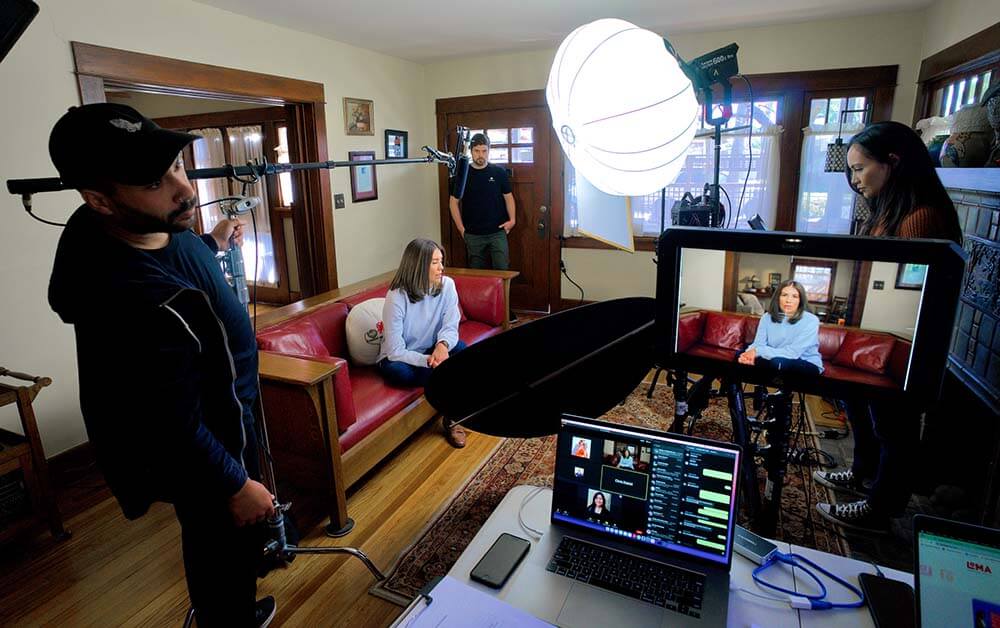 EXAMPLE: If your purpose is to build trust, choose a format such as a Brand Ambassador Video. We created a series of videos for Victorinox Swiss Army, called "I Choose Victorinox", that showcases why chefs and butchers at the highest levels of their industry trust Victorinox cutlery to get the job done. See our portfolio of work for Swiss Army here.
Video Editing:
THE Message First Method
We've developed technique of video editing called The Message First Method. It helps to keep us in line with our client's expectations and allows us greater freedom to creatively explore during production.
Once footage is captured and media assets are gathered, the post production begins. The most invisible (and often underestimated) part of the process is video editing. The Editor has to know the full scope of the project, including key messages, art direction and brand guidelines, as well as the marketing objectives.
As the final storyteller in the process, the Editor works with the help of a Director to whip it all together into a magical mixture of visuals and sounds. If you play some (or all) these roles, then you know how massive this task is, and how much exploration is required to create something special.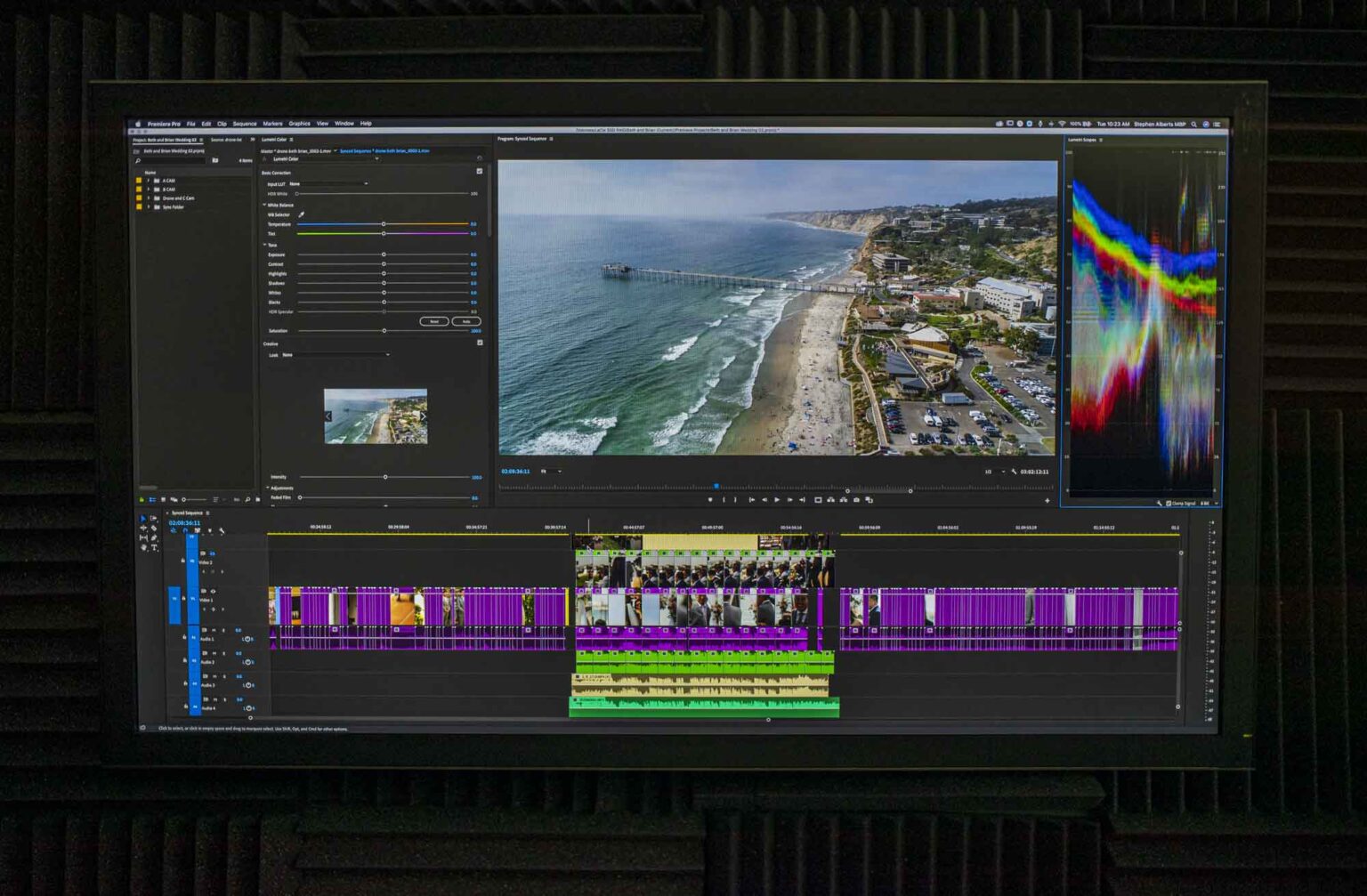 During this process, we create various sequences to explore the messages and arrive at the basic rough cut that delivers the key takeaways and crucial concepts. Then, we explore several rounds of visual editing and revisions to arrive at the final cut. Once all the levels of post production are approved by the client, we move into final polishing stages, such as design tweaks, sound sweetening, audio mixing and color grading. 
When our team creates films, we don't move on to the final stages of post until the basic architecture of the film is just right. We encourage you to do the same. Remember, each step in this process is as important as the other. Poorly written ads are not easy to film, and poorly edited videos don't enhance a brilliant script. Make sure each step is as good as it can be before moving on to the next.
Important to Remember:
Don't rush into the color grading, audio mixing, VFX and polishing for your video until the following is true:
The message is clear. Are the main takeaways understood?
The structure is dynamic and holds your attention. Think "if this were an audio podcast, would it be clear and engaging?" Try not to add extra visuals until the story and message are locked in.

The duration and format are appropriate for the platform where you are going to share it. Think: long-format for company websites, short-format for ads and boosted posts, etc.
Video Shines A Light
On Your Brand
During our ten years in San Diego video production we've adopted methods like the Message Hierarchy to distill complex ideas into simpler ones. We've developed various strategies, like our Message First Method for making effective videos that enhance our clients' vision and keep everything on-brand. This involves thoughtful conversations and a good deal of listening, which is why collaboration is key.
With every project we take on, we try to convey ordinary things with artistry, adding clarity and polish to every piece of content. Video design is a lot like songwriting to us. As filmmakers and musicians (it just so happens that everyone on our team plays music), everything we create has to groove, have solid structure, and make us truly feel something before we call it 'finished'.
Ultimately, we make films that help our clients grow. Our process is based on the methods described in this article. We hope you can incorporate some of these ideas into your next project, and we wish you much success!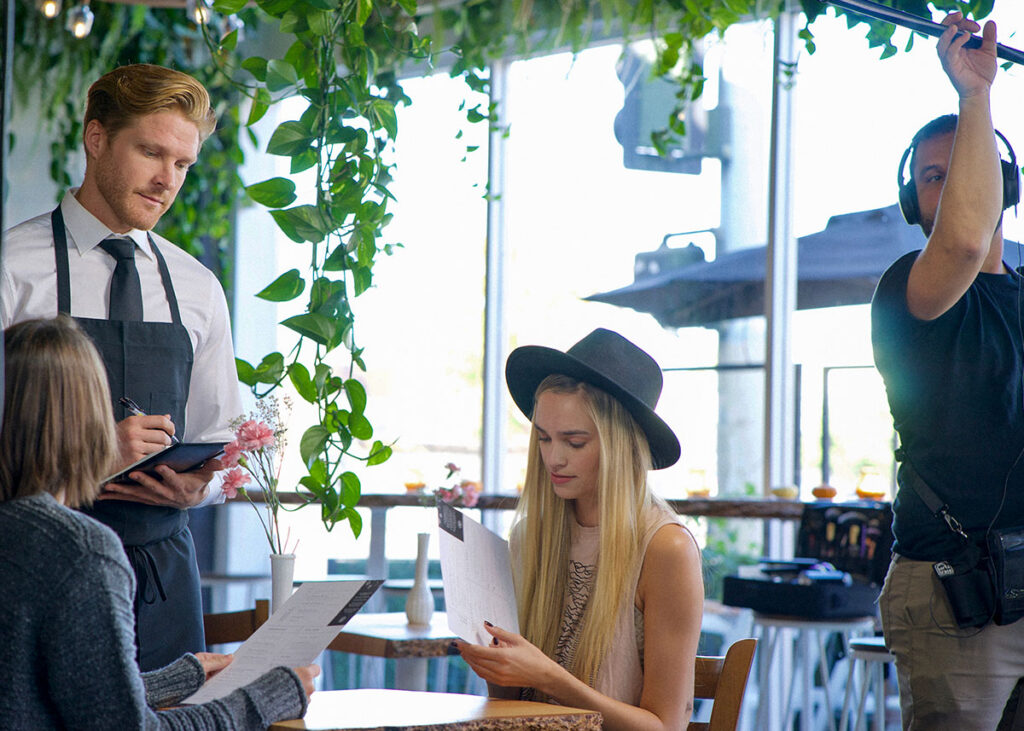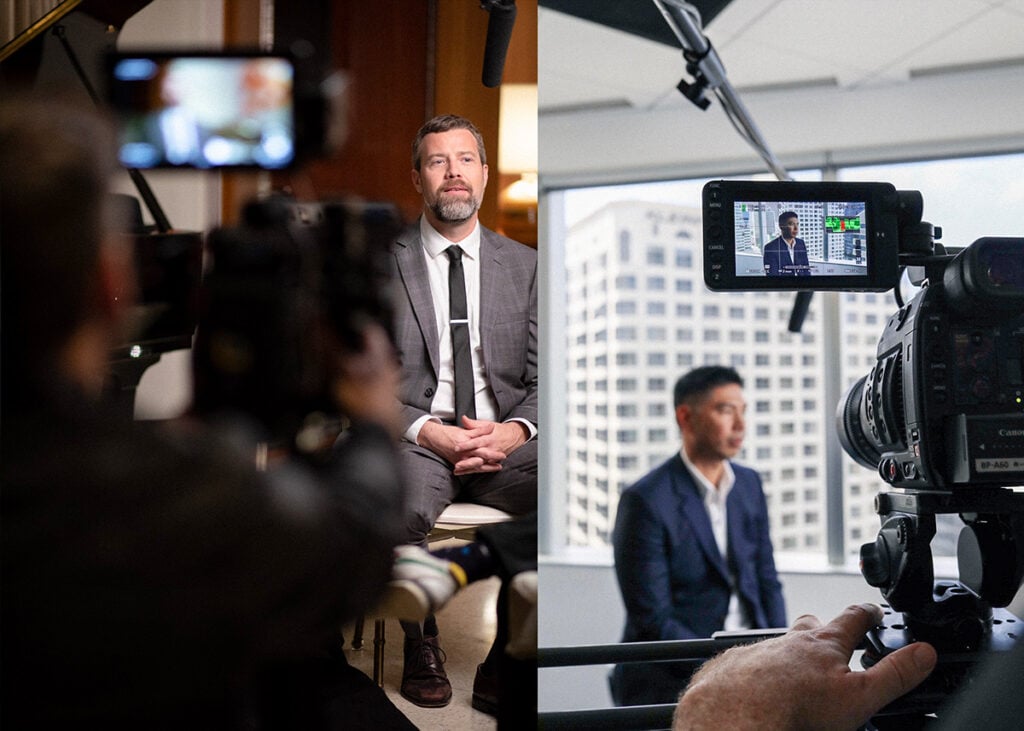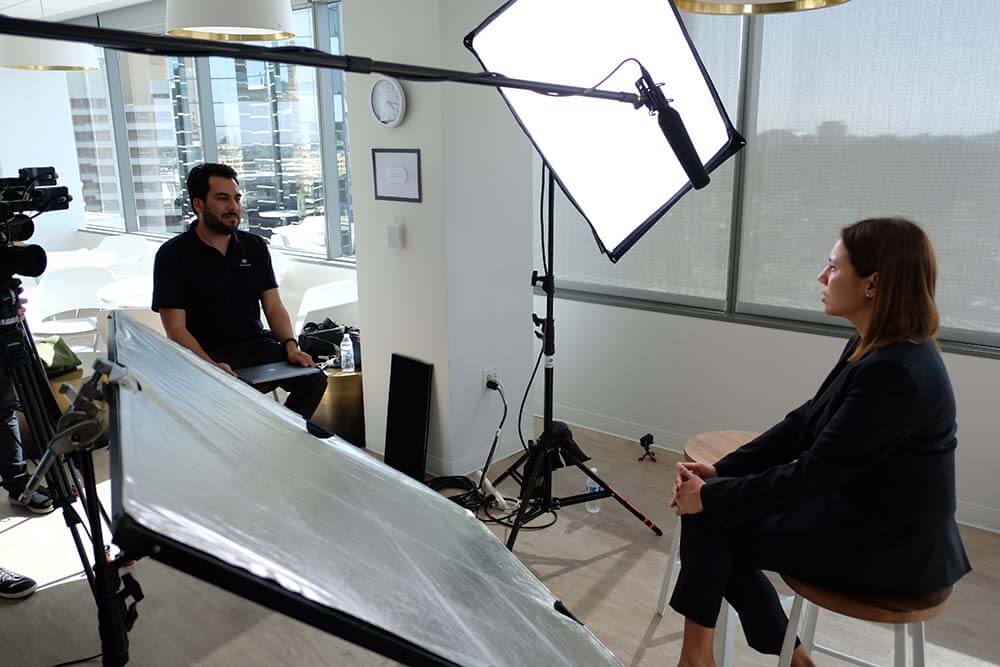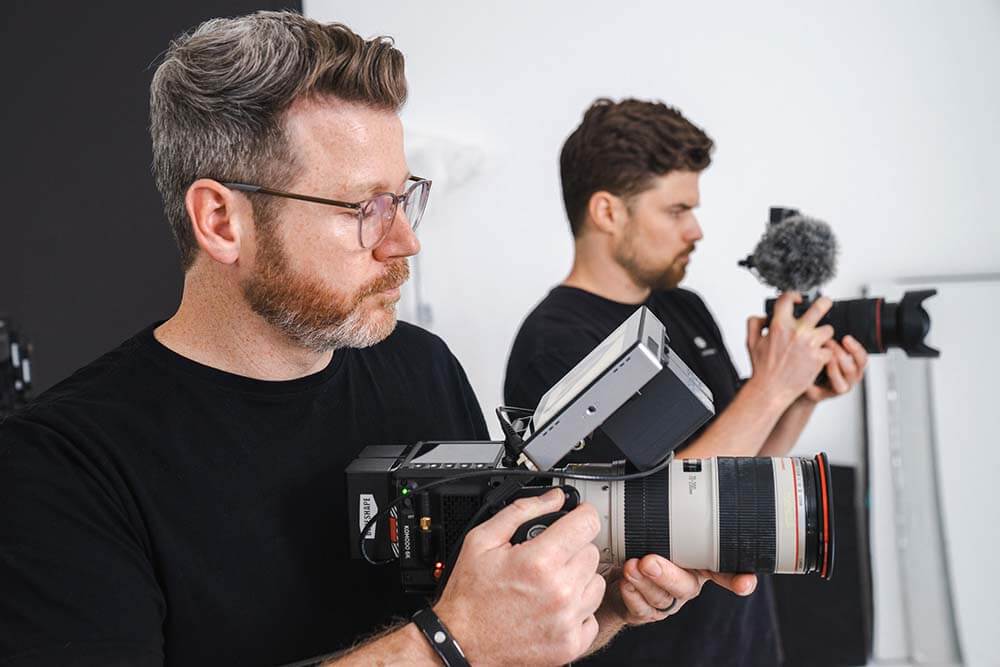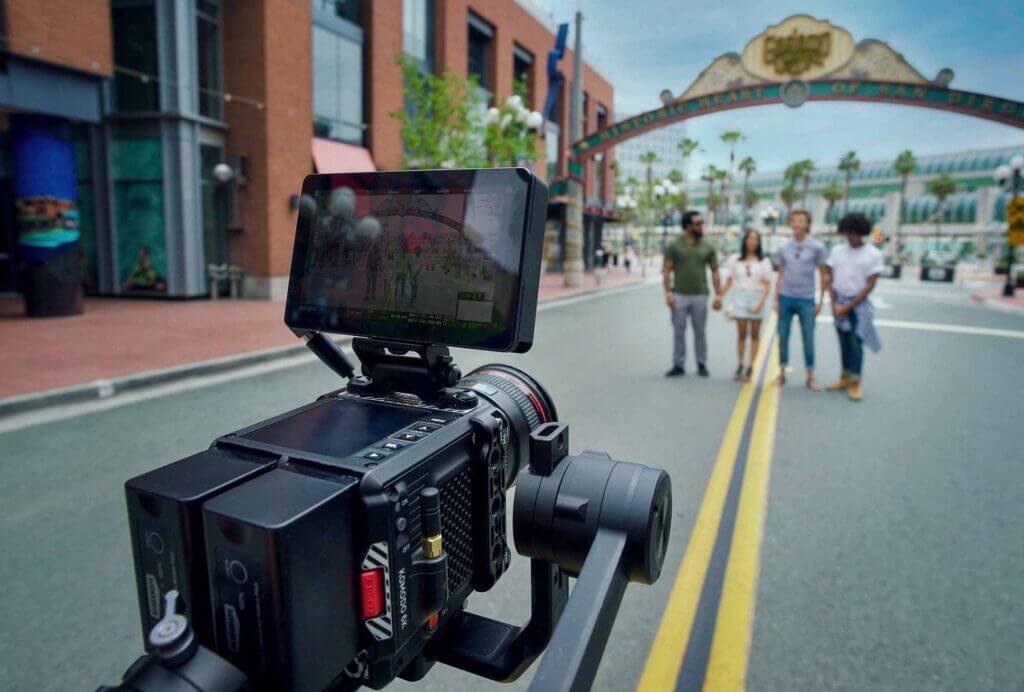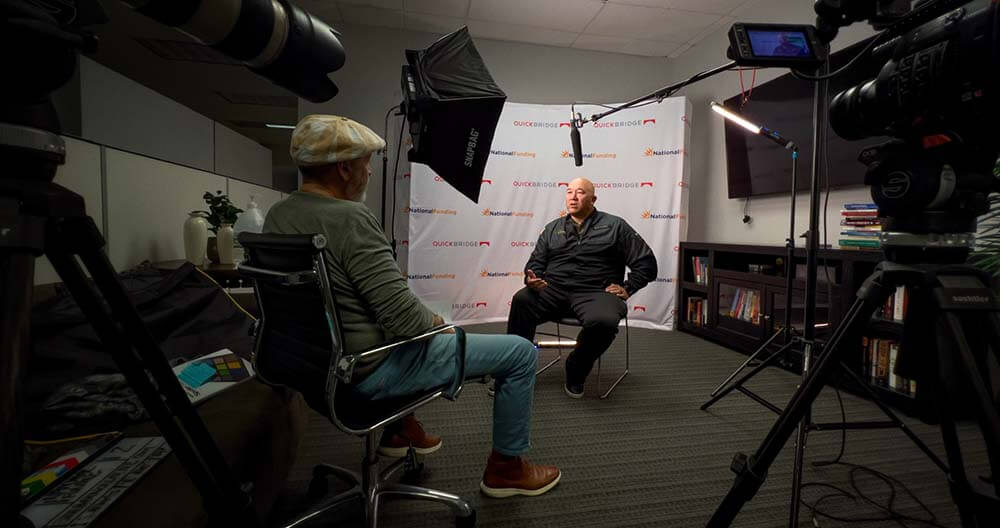 Making Video That Matters
We love to work with brands that are ready to create quality videos so their business can flourish. 
This paves the way for honest advertising, enhances your reputation, and saves you time and money in huge ways. If you are looking for help on your next video project, don't hesitate to contact us for a free consultation
EMAIL NOW
CALL NOW