One of Blue Barn's best qualities is our client relations. Many of our clients have trusted us to produce their video marketing content for years and, in some cases, nearly a decade! So what is it about Blue Barn that keeps them coming back? We decided to go right to the source and find out.
Our executive producer, Vic Alavi, recently produced a shoot for one of our longest-standing clients, AACSB International. During the production, Vic sat with our main collaborator at the organization, Ms. Lee Davidson, and talked about the value of establishing a partnership with a production company, cultivating that relationship over several years, and the benefits of investing in a professional team.
Vic Alavi (Co-Founder, Executive Producer) Hi Lee, can you please tell us a little about yourself and AACSB and the work the organization does?
Lee Davidson (Manager, Thought Leadership, AACSB) My name is Lee Davidson. I work for AACSB (Association to Advanced Collegiate Schools of Business) International in higher education, which is my background. We work with business schools worldwide and provide them with accreditation services, professional development services, and thought leadership. Our members are mainly business, school deans, faculty, and business leaders. We had our 100th anniversary in 2016, so we've been around for quite a while.
We have events that are regional as well as global. So our purpose in hosting the events is to bring together leaders of business schools, to have them converse with each other and learn about best practices, the industry, and how business schools need to evolve to meet the changing needs of business.
VA: How did AACSB's partnership with Blue Barn Creative begin? Have you worked with other production companies before?
LD: We began our partnership with Blue Barn Creative seven years ago when we decided to produce a new video interview series and had an event in San Diego. We looked for a local videographer and happened to find Blue Barn. We were thrilled with the outcome of those videos, and we decided we wanted them to come to all of our events and do our video interviews.
We have tried to capture our video content at various times, and in doing so, we learned the vast difference between professionally produced videos versus trying to use cameras on our own—because we don't have the skill to know how to use them correctly or get the kind of outcome that we want.
VA: Why must AACSB maintain a certain level of quality? What's the value of professionally produced videos for your audience?
LD: Quality is essential to us as an organization. We provide quality assurance to our stakeholders. And so anything we put out on our website, or to our audiences, needs also to be high-quality. We know we're going to get a quality product from Blue Barn. We can trust that they will handle all of the video aspects of our productions, and we can focus on the parts we need to focus on: working with our members and guests. Knowing I will have a product I can be proud of is a great comfort.
VA: And how about establishing a partnership? We've worked together for several years over many different productions across the United States. What other qualities keep you coming back?
LD: I like working with Blue Barn because I feel like I'm just working with friends. I like the fact that the founders of the company are always the ones I'm communicating with—I appreciate that. I've been working with Carlos and you in particular for most of the time, and I always look forward to seeing old friends when I come to these events and know that I will be able to rekindle that friendship.
One of the most valuable aspects of cultivating a years-long relationship with a company like Blue Barn is the ease of communication that we've developed. Blue Barn is a trustworthy partner in listening to our ideas and needs. They have a wealth of knowledge, and we are always open to their guidance in finding the best product.
[This conversation has been edited and condensed for clarity.]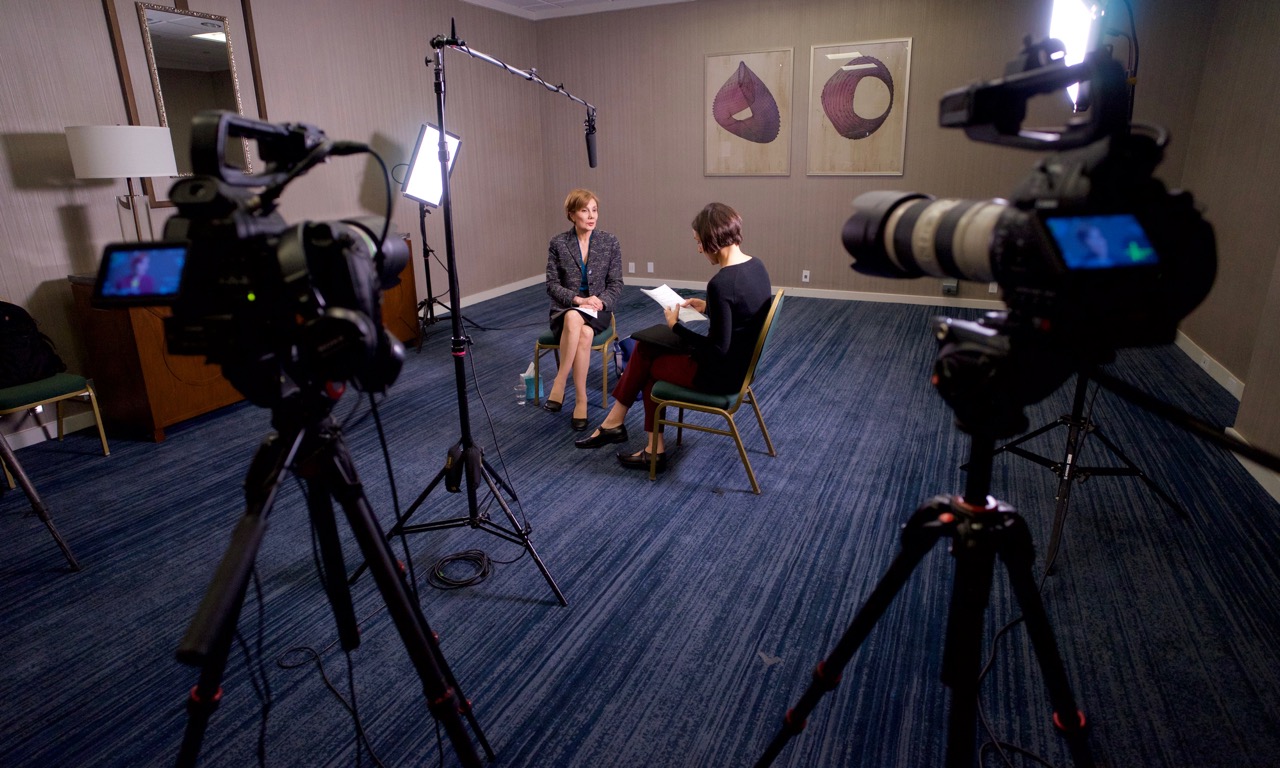 Making Video That Matters
We love to work with brands that are ready to create quality videos so their business can flourish. 
This paves the way for honest advertising, enhances your reputation, and saves you time and money in huge ways. If you are looking for help on your next video project, don't hesitate to contact us for a free consultation
EMAIL NOW
CALL NOW