As Creative Manager at Blue Barn, one of my favorite parts of the job is building relationships, whether it's with our talented crew members, vendors, actors, and, especially, our clients, I love getting to a point where we can throw the "corporate speak" out the window and talk like humans do.
I recently interviewed one of our frequent clients—and someone I would never associate corporate jargon with—Blair Badge, the vice president of marketing at the skincare brand Summer Fridays. We talked about the value in cultivating lasting creative partnerships, and the benefits of keeping a short list of your favorite collaborators.
Carlos Foster (Co-founder, Creative Manager / Blue Barn Creative)
I wanted to talk about our partnership over the years. I think it would be interesting for others to hear why, despite your moves to other companies, you continue to call on us to help create video content.
Blair Badge (Vice President of Marketing / Summer Fridays)
I was looking back through my photo albums and I think the first shoot that I was on with the Blue Barn team was in 2017 with R+Co. We're closing in on six years!
CF: I think we should get a cake made because that's—
BB: Our anniversary to us!
CF: Where are you working now and what's your current role?
BB: As the VP of Marketing for the skin care brand Summer Fridays, I oversee all things brand marketing. That encompasses all creative, product development, packaging, PR, digital… Basically all marketing touch points.
CF: Let's talk about the first time we worked together. Blue Barn had been working with [hair product brand] R+Co for maybe a year before we met. Can you talk a little bit about those initial collaborations, and how you worked with our team?
BB: I was trying to think back to the first project we worked on together, and I believe that it was in Los Angeles. We did a week of product knowledge videos in rapid fire, updating all of the existing product videos. It was very much a collaborative project between Howard McLaren (R+Co co-founder), Amanda Wall (R+Co creative), myself, and other members on the marketing team.
When we first worked together, I was there mainly to support Howard, his creative vision, his goals, and just make things as seamless as possible on set. So I felt like in some ways I was "learning from the past", both from your team and from watching you work with Howard as well.
CF: At some point you moved on to (beauty brand) Dr. Roebuck's. In what capacity did you use Blue Barn for that collaboration?
BB: After leaving R+Co, I joined an Australian-based skincare brand. They were just entering the US market and I was overseeing all of their digital touch points. One thing that they were lacking were education videos.
You were top of mind to reach out to–to ensure that Dr. Roebuck's had polished education videos to enter the US market. And having executed many videos previously with your team at R+Co, it just made sense to reach out to you. You all are just so calm, thoughtful and organized, which is definitely how I like to operate!
CF: I remember being on set with the Dr. Roebuck's team, and seeing other familiar faces with the hair and makeup artists. Why is it important for you to bring in these collaborators you've consistently worked with as opposed to someone new?
BB: That's a great question. It really depends on the project, the brand, and how I look at bringing teams together. Being on set, there can just be so many challenges that come up, so it's really imperative to ensure that all teams–video, hair and makeup,  and models have a spirit of collaboration regardless of what challenges might pop up.
I gravitate towards people that I know are going to gel well with everyone else, with little-to-no surprises because, as you know, being on set, there's always some sort of curveball.
CF: I feel the ability to cultivate a creative relationship  can only happen over time and with having shared experiences together. I'd love to hear your perspective on this because we have other clients that have been with us just as long, and they're happy to fly us across the country to shoot projects rather than find new video production teams.
BB: I like that there is that degree of familiarity and understanding of how we all work together, understanding our working style and, on your side, potentially anticipating what I might call out or what I might need. And vice versa, I know how you and Stephen (Blue Barn's co-founder/Director of Photography) work as well.
I think for us having that familiarity and that feeling of collaboration, it allows for us to produce the best possible product. I'm a creature that really loves familiarity. When you find something that works or you find a partner that really works. Why change what's working?
CF: Now we're working together with Summer Fridays, can you tell me a little about our recent experiences working together? Why did you reach out to Blue Barn again?
BB: I know you have also worked on many other beauty brands. You bring a level of professionalism that we needed for these of Summer Fridays education videos. Summer Fridays is still a relatively young brand. We are just closing in on our five year anniversary, and my team is still relatively small. We don't have a creative director in-house and we don't have a producer in-house. It was imperative that we had the right partner on this project to bring that next level of organization and polish.
My team, to a certain degree, is still young–and having a great partner that they can also learn the ropes from is important.
CF: What are some of the standout aspects of working with our team?
BB: Where do I start? You and Stephen bring such calm and thoughtfulness on set. That's not even delving into your technical capabilities. For me it is so imperative to have that on set because it sets the tone for the whole day, or the whole week. Then beyond that, being able to bring our visions to life, and having the flexibility to pivot as our vision evolves over time and get us to the final product. And you are especially patient as well. Which, you know, I'm very, very grateful for.
Obviously the end product is just these gorgeous videos that are well executed, that can stand the test of time and live as a resource for the brand for years to come.
CF: Let's say you're talking to our other potential clients, what sort of qualities would you encourage them to look for in a video production partner? Not necessarily even what Blue Barn brings, but in the back of your mind, what are the things that maybe don't come up at first?
BB: I have a lot of friends that also work in the beauty industry and they're always so surprised when I tell them how smooth and enjoyable it is to be on set at Summer Fridays, because, in our industry, it can get really intense during shoots. So I value a partner that brings that calm and thoughtfulness.
I value transparency as well. Transparency with timelines and bringing the vision to life, and what it takes to make a project happen. Plus just having that partner that has an open door policy, where you can ask questions, it's very collaborative, and you're not left scratching your head wondering–are we going to get the end result that we really want?
I think it's similar to any personal relationships. You want trust, no drama and clear communication. So that's what I would tell people to look for when hiring a production team.
CF: That would be the billboard quote, "Hire Blue Barn. No drama" — Blair Badge.
BB: Ha! I mean, there have been some past photographers that I worked with that bring drama to set! I don't care how amazing somebody is, I believe in no ego on set and I love that about your team. There's zero ego and it's all about creating a collaborative environment.
CF: I like that. And I was wondering if you were going to name any names since we've got the tape rolling… 
BB: No, these two that I'm thinking of, I've tried to push them out of my mind! I learned my lesson on how to suss out a good partner and one that might be problematic.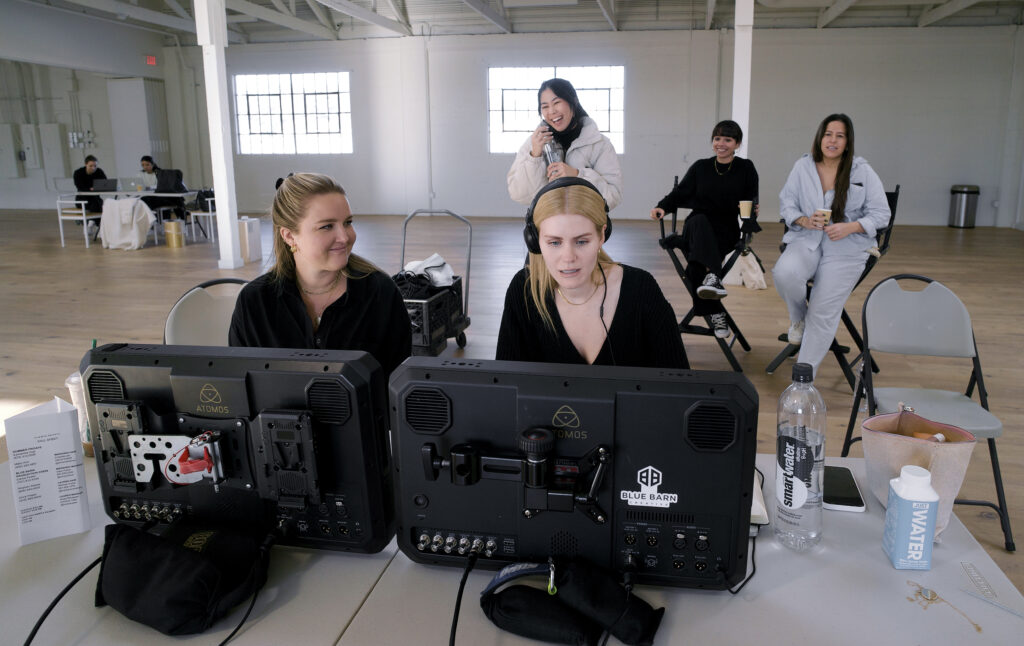 CF: Is there anything else you want to add?
BB: I think Blue Barn is a no-brainer in terms of a partner to hire. It just goes to show in your long-standing client relationships, the work you've done over the years for Luxury Brand Partners, and the fact that clients continue to return to you for your services.
So yeah, you guys really are exceptional.
CF: Thanks, Blair. And thanks again for taking the time to talk to me.
[This conversation has been edited and condensed for clarity.]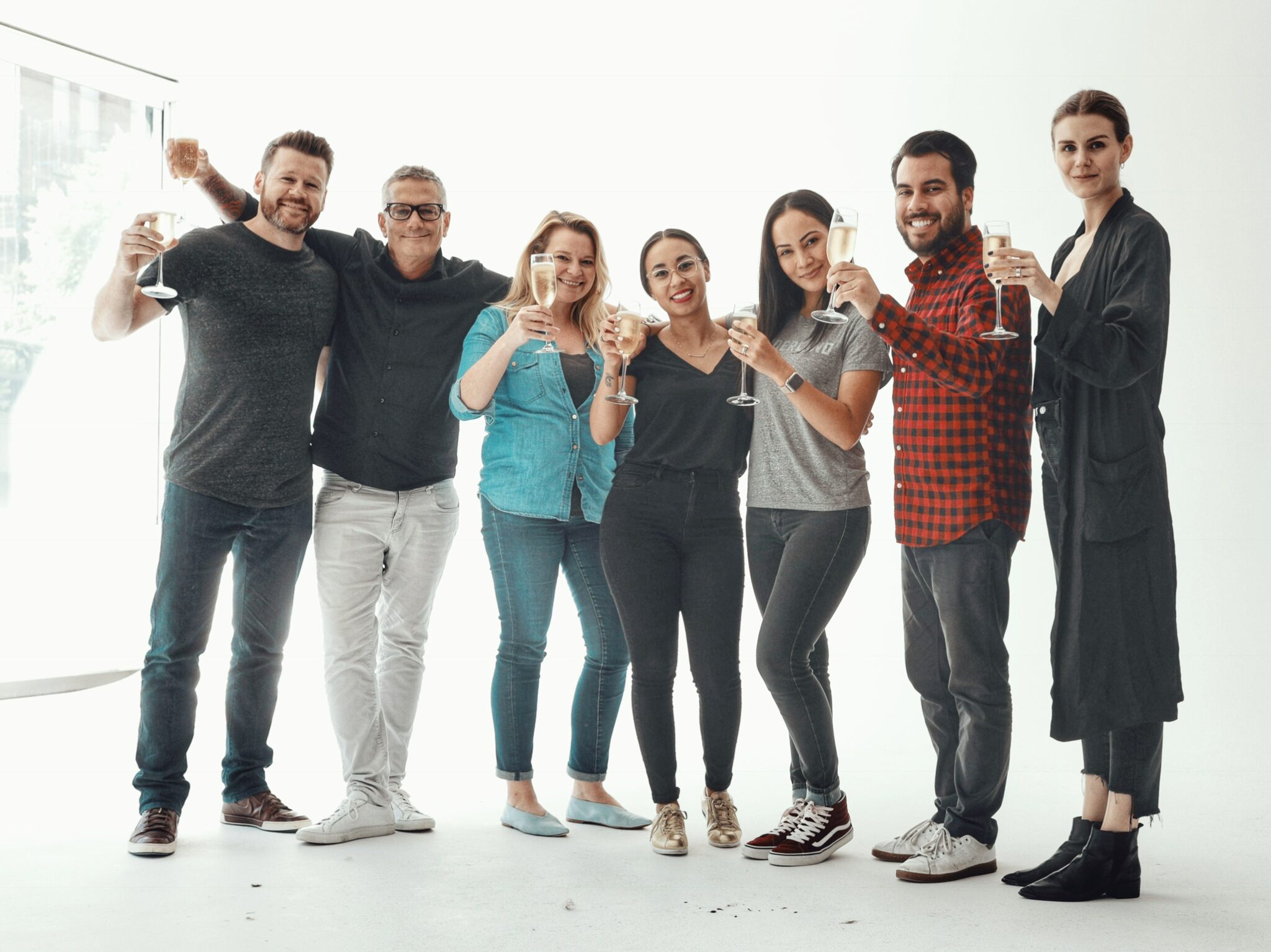 Making Video That Matters
We love to work with brands that are ready to create quality videos so their business can flourish. 
This paves the way for honest advertising, enhances your reputation, and saves you time and money in huge ways. If you are looking for help on your next video project, don't hesitate to contact us for a free consultation
EMAIL NOW
CALL NOW